Come in and talk to our team of qualified techs who are known for their ability to solve IT problems with speed and accuracy.  They understand that not everyone speaks "geek" being careful not to make assumptions.
Our qualified techs have been making regular trips to outback Queensland since 2010.  If you would like to be notified when we are travelling to an area near you, please subscribe to our database on the "Contacts" page here.
At The Computer Workshop Group, our qualified techs are familiar with the IT challenges for remote areas. If you would like to be notified of the opening hours of this branch please subscribe to our database on the "Contacts" page here.

Having recently completed construction of our Cloncurry office, a team of technicians will visiting either by road or air. Subscribe to our database on our "Contact" page if you need to be notified when our techs are in town.
At The Computer Workshop Group we have the best team in Townsville for your Computers and Laptop repairs and IT Solutions.
We fix hardware and software issues. We consider ourselves as the go-to guys.  If you have a problem or need a solution and we don't have the answer, we will find it or make it!
We work predominantly in our workshop but do offer an On The Road service also. Between the guys, we have well over 150+ years of combined experience and pride ourselves on getting the job done right in a timely manner.
Services
Our team of motivated technicians are trained to help you with all your IT needs.
If you have a problem, we will figure out how to fix it.
IT Support in Townsville
At The Computer Workshop Group, we have years of experience working with IT systems and cabling for customers in and around Townsville. Our team of dedicated professionals includes senior systems engineers and cabling specialists who are passionate about IT. We pride ourselves in our work, always going the extra mile to help our customers and ensure that our work is completely satisfactory every time; we work closely with all of our clients to deliver tailored IT solutions that are designed to fit your needs.
If you're looking for friendly, dedicated IT support in Townsville, call us today.
About The Computer Workshop Group
We are experts in IT, and we consider it our first priority to understand you. Whatever your priorities are, whether they're performance, usability, security, or something even simpler: we'll put those at the forefront of our work. We work for a wide range of clients in the Townsville area, including both individuals and businesses: parents, students, sole traders, small businesses. Whoever you are and whatever your goals, we will make them ours too.
If you'd like to know more about how we can help you, pick up the phone today. We're happy to have a 10-minute chat about your needs and offer friendly advice and guidance about the next steps needed to get you there.
IT Services for Offices
At The Computer Workshop Group, we offer a number of specialist services designed to make your office's IT systems smooth and streamlined. If you're in a jam that needs a fast repair, you can call us at any time for responsive remote assistance. Our team of professional IT experts can also help to design the right IT systems for your business, from computers and peripherals right the way through to phone and internet services and printing. Our complete range of IT services for offices includes:
Remote and onsite assistance & repairs
Computer sales
Phone and internet including IP and VoIP phones
Managed print services
Managed services provider hosting
Workshop and onsite services
To find out more about how we can help your business to thrive with tailored IT systems, call us today.
IT Services For Home
We offer a number of services for individuals and domestic customers across Townsville. Whether you're in need of a new computer or your existing computer isn't working as it should, our team of experts will be happy to take a look at your systems and diagnose any issues quickly and professionally. We put good customer service at the forefront of everything we do, which is why we never push the hard sell: your best interests are our best interests, and we strive hard to find the right solutions for you. Our at-home IT services include:
Remote and in-person assistance & repairs
Mac repairs and upgrades
Workshop and onsite services
Find out more or tell us about your home IT set-up by calling us today. We're always happy to discuss IT systems and computers with clients old and new.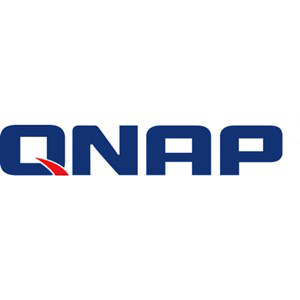 Reduction in overall costs with no travel
Requires little configuration
We're Here To Help
Power your team with The Computer Workshop Group