At The Computer Workshop Group we are not only incredibly friendly, but we are very helpful in fixing your Computers & Laptops, Windows / Mac or Android Devices.
We fix hardware and software issues. We consider ourselves as the go-to guys.  If you have a problem or need a solution and we don't have the answer, we will find it or make it!
We work predominantly in our workshop but do offer an On The Road service also. Between the guys, we have well over 150+ years of combined experience and pride ourselves on getting the job done right in a timely manner.
Services
Our team of motivated technicians are trained to help you with all your IT needs.
If you have a problem, we will figure out how to fix it.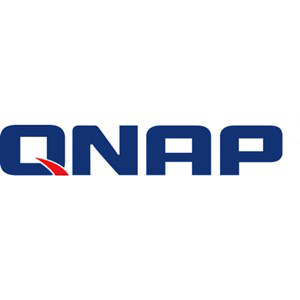 Reduction in overall costs with no travel
Requires little configuration
Testimonials
This is what our valued clients say about us.
Great customer service. 🤘
Sean M.
Best place in Townsville for all computer and drone requirements including sales and repairs. Chris and his teams service are second to none, nothing is ever too much trouble!!
Dave Brockwell – Visual Pty Ltd
I have been dealing with this business now for a number of years. I don,t normally give five stars but this is a business that has gone beyond normal practice to assist me so i can only assume other people will be treated in the same manner. Good work to the team at Computer workshop Townsville you deserve the five stars, John
John Cernesco - Farmer
David has been an amazing help for us over the past 7-8 years. Excellent prompt service. Can gladly recommend!!
Richard L.
Highly recommended, we've bought over 30 computers off Chris and the team and wouldn't go anywhere else. Keep up the great work guys.
Daniel Moore – DM Group
Very professional. Extremely competent. Great service. Nothing too small. Priced to match the service required.
Chris W.
Great service. Great team of people. Would recommend A+++
Allan
Reliable, efficient service delivered with expertise and excellent customer service. The team at The Computer Workshop always offer friendly assistance and their availability for the small business sector is reassuring. The team have proven to be extremely dependable. Well done and keep up the good work.
Dr John Glastonbury – 130 Eyes
I have just updated my laptop and printer with great service and advice i needed any time with the care and attention to my needs. Thank you to you guys you got me up and running in no time. And got my printer delivered to my door in days as promised Thank you
Michelle And Lance Orreal
Great service, well organised, good work
Red Van Win
We couldn't recommend The Computer Workshop Townsville enough! We learned about them after receiving a visit and flyer at our workplace from Gina and decided to take our iMac in which had been out of action for months. Within just a few hours, Jake called with a diagnosis, quote and plan of attack. And in just a couple of days, it's running like a brand new computer. Their customer service is outstanding and we will highly recommend them to everyone we know. Thanks team!!
EcoElite Detailing
These Guys got me out of trouble with a very slow and out dated computer. Had me up an running again within days. Also help me with my emails, and my web hosting. They explained issues in language that I understood. I wouldn't go anywhere else.
Desley Lee
Excellent customer service from every single person on their team, always happy to help with any IT issue (and they actually speak in terms anyone can understand), only provide you with what you need, and provide peace of mind for offering a professional service right here in town - all while answering all calls within 3 rings! You honestly couldn't get any better. Well done Chris & team - Keep up the great work! 🙂
Sarah Callister
Professional and friendly staff, who have not only set up our office computers and low cost phone system but assist in helping out if we have any issues arise or need more equipment. They can source low cost printers, reliable internet connections, remote IT assistance, email, website and domain hosting. Highly recommended for any size business or home office.
Jason Pinker
Excellent service, fast repairs, great advice. AND a great after service follow up to see how everything is going. You don't get that anymore! Love it. Bought a new computer and had several others repaired. I wouldn't go anywhere else now!
Brooke Tudehope
The staff at the Computer Workshop were very polite and helpful in their support. Thank you.
Douglas Start
New phone system installed - we no longer have probs with calls dropping out or bad reception/connections - Gina, Chris & the staff have been extremely helpful from initial contact, thru install & continue to provide fast & friendly after care. Highly recommend!
A P
All staff extremely helpful and no wait time on the rare issues that occur. Brilliant service
Robyn Brown
Great service! Right from my initial phone call, discussion of issues with Chris, office bookings prompt, efficient & courteous. Tech, Jordan very patient, knows his stuff, courteous, efficient, got the job done. Have recommended you to my neighbour. Thanks heaps
Cath Barlow
We're Here To Help
Power your team with The Computer Workshop Group